Hello PBBPPBCPHPBB, it's me, Pissbabybrown. And we need "to talk."
Do your dishes look like this: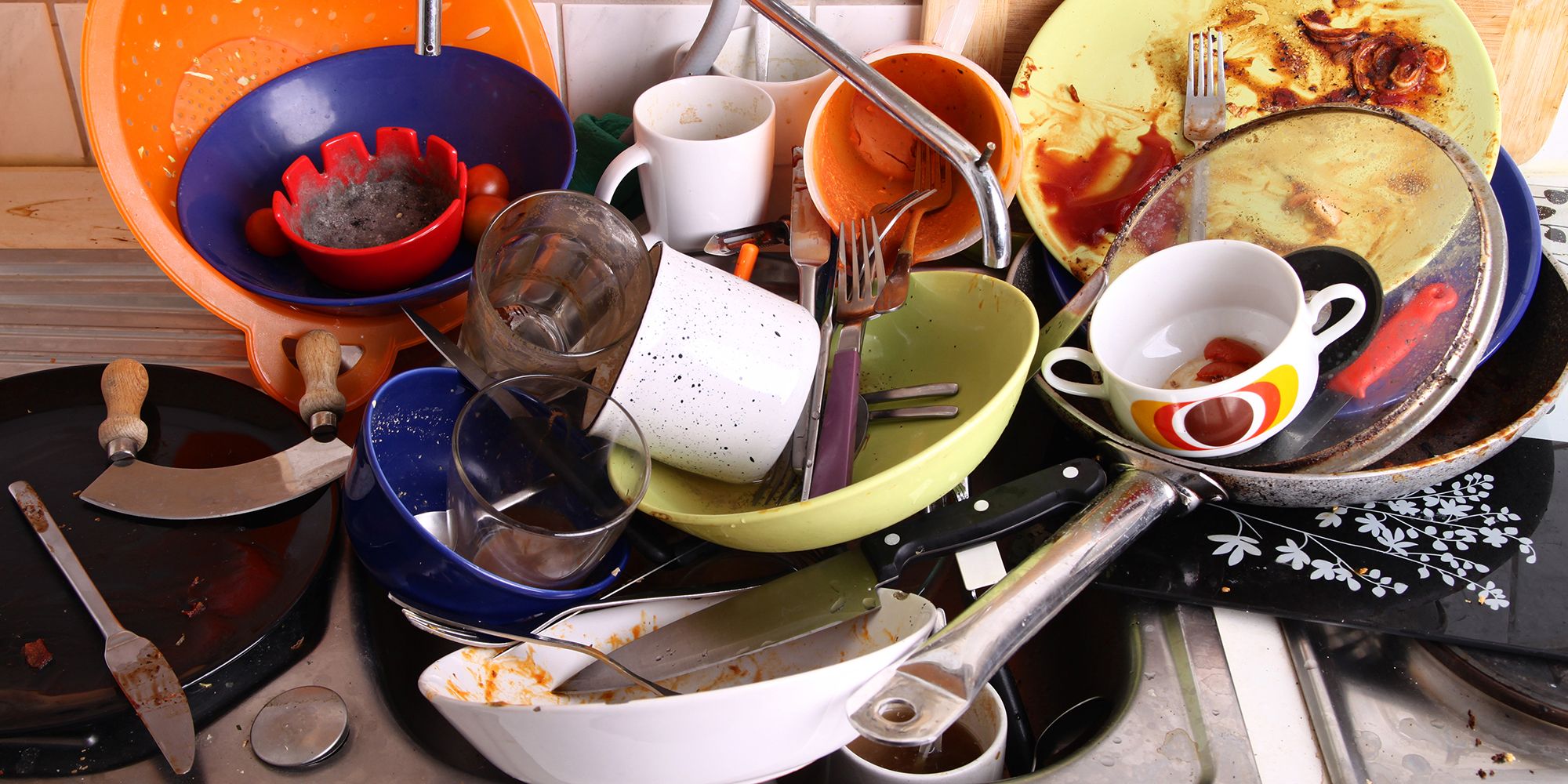 or this:
or this: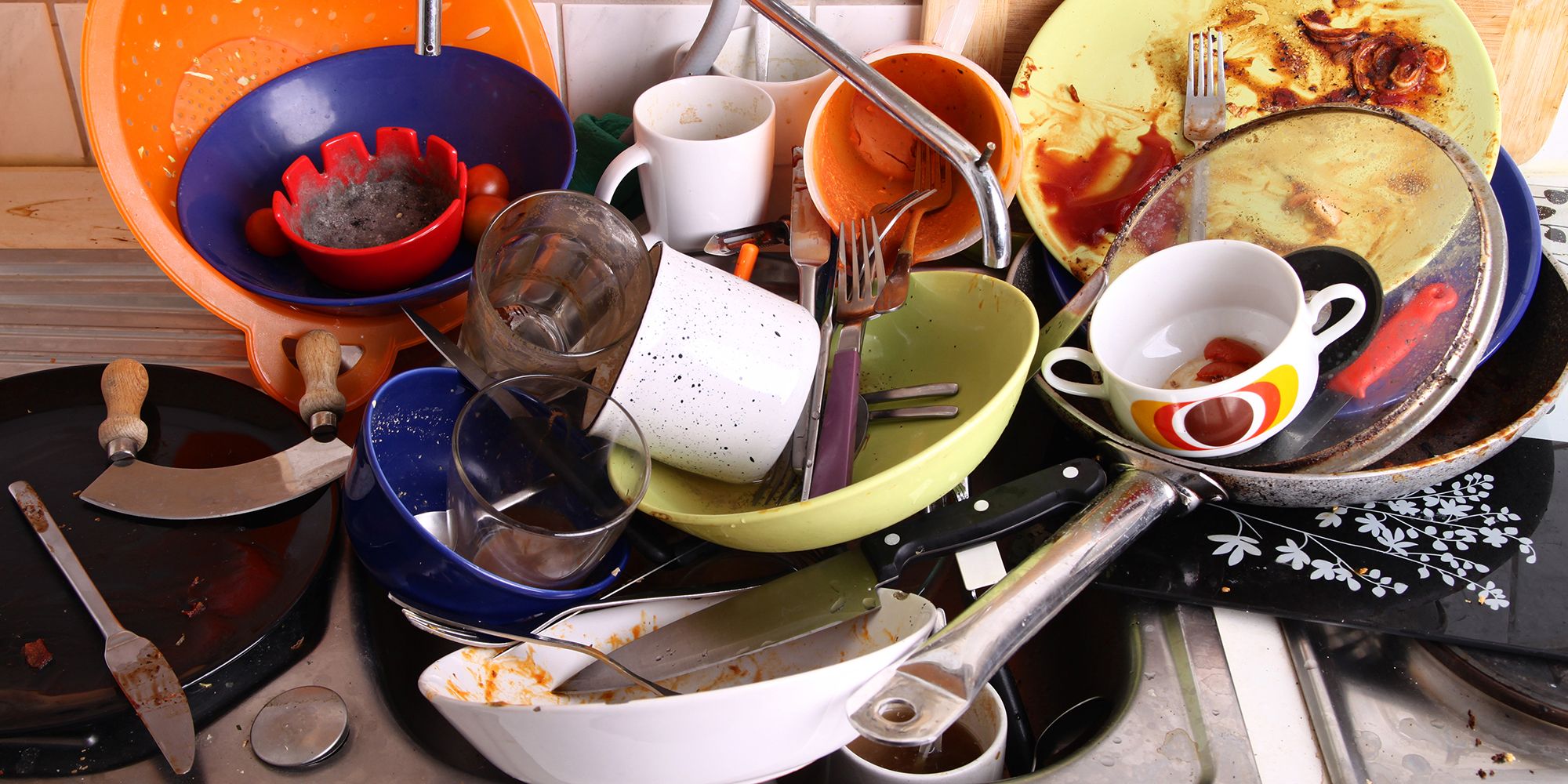 ?
Well bub, you've got a problem. I am a dishwasher by trade, and I wash dishes north south east and west for my daily bread. I've never seen a dish I could not wash. Today I am here to talk about some of my favorite "dish washing techniques" (hence the thread title). Families will always be eating food, soup, drinks, crumbs, gross vegetables, good vegetables (like corn), and fruits, and pizza, and raviolis. Some of these are very easy to clean up: crumbs, drinks; some of these are hard to clean up: hard drinks (milk), ice cream, raviolis. If you're like me before I got really good at washing dishes, you were probably always like this: "yuck, washing dishes sucks nuts." And it can be difficult!
That's why I am here to share my "dish washing techniques". For efficiency and a clean home.
Washing Everything Before You Put it In The Dish Washer
Having a dish washer is nice and we all love it because that son of a gun makes us happy that our dishes are clean. But if you have some tight stains you need to scrub them before you stick it in the dish washer. You DO NOT want little tiny bits of carrots and pasta stuck to your dry dishes because that is grody. So you need to wash your dishes before you put them in the dish washer! It's just something you should do.
The Top Rack Bowl Skip
The Top Rack Bowl Skip is a tech where you wash your bowls and then you put them on the top rack of the dish washer instead of the bottom rack so that the bottom rack has more room for "pans" and "pots" and "plates" and "little cups of baby food" and "silver ware" and "spatulas" and "spoons". You can fit so many bowls on that son of a gun.
The Soaker
You probably are thinking "uh I already know how to soak dishes idiot." Well to you I say, "this technique is NOT for you," because you are being ignorant. You are going to want to use "hot water" on your hard to clean dishes before you begin scrubbing them with a sponge. I don't know the science behind this but I think it probably makes the particles loose through thermodynamics. But the thing is, you want to watch out for how hot the water is so you don't burn your tender fingers. This trick can be a double edged sword.
Plate Tricks
Everyone has there own version of Plate Tricks but what I like to do is put all of the plates facing east in the dish washer so that the sun will rise up and dry them with its golden glory. Haha just kidding, the sun can't see in the dish washer. That's more of a "buddhist technique" anyhow. Anyway what I like to do is put all of my plates in a stack and soak them in a big hot sink so that I can "fire and forget them" like when you put pizza in an oven.
Sponge Rubs, Soap Suds
The thing about Sponge Rubs, Soap Suds is you have to put your whole heart into it. You're going to need a sponge for this trick because the sponge is a good guy for scrubbing, it's very coarse and absorbant. You're probably thinking, "uh I know what a sponge is," well of course you do, but have you ever used one to wash the dishes? You have to put some soap on there too, to sanitize the dirty sponge that has all of the ravioli and cheese mess on it. Just start scrubbing suckers with that sponge and in no time your dishes will be sparkling so bright.
Ultimate Using A Bristly Brush Attack
We all know this: "sometimes a sponge will just not cut it." This could be because its like a little cup or something and you have bigger hands than the circumference of the cup. It could be that the sponge is not coarse enough. Which I hate when these things happen. So that's why you will want to get one of these bad boys.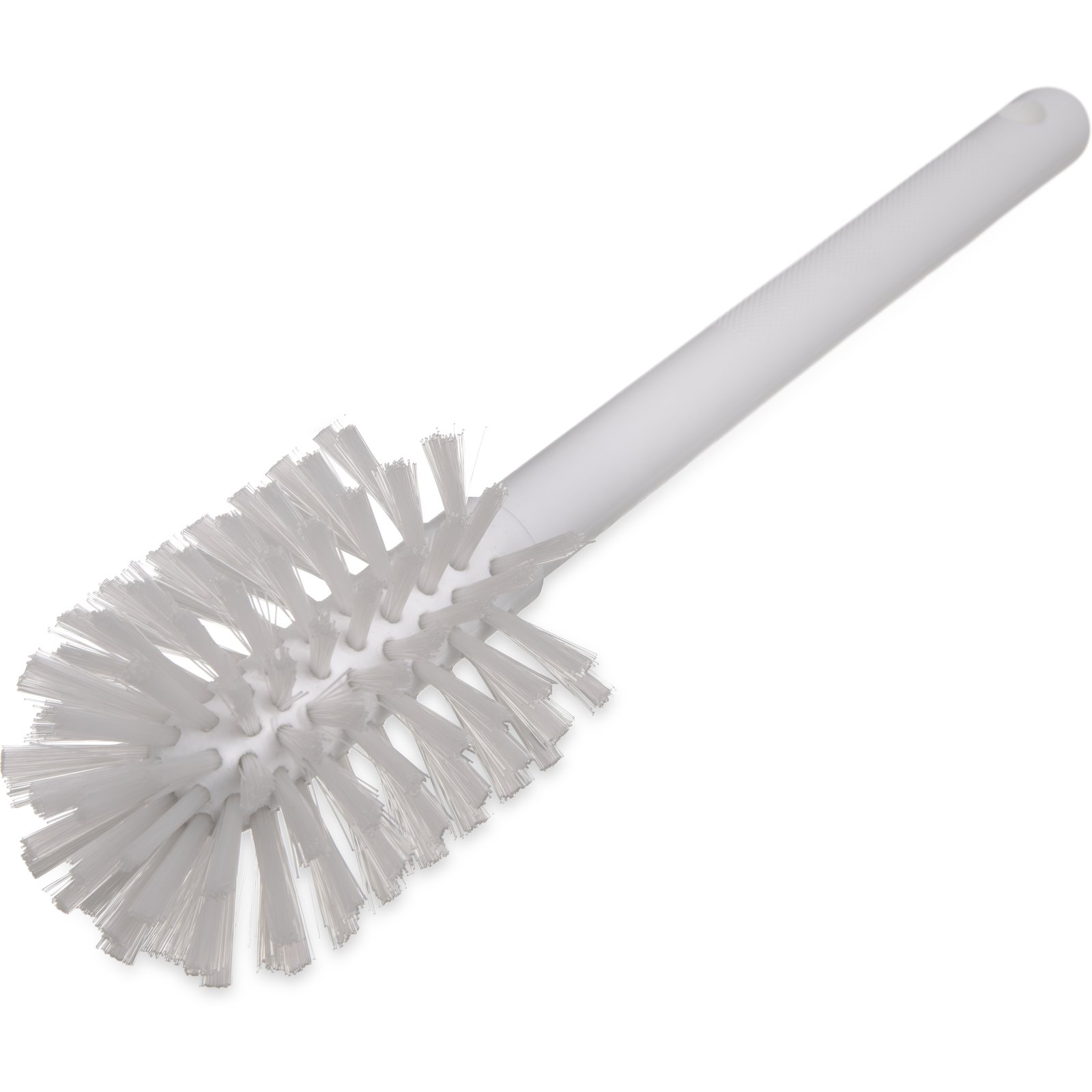 The one I have? Well, mine has over 900 individual bristles, stainless steel handle (oh yeah baby), and it's dish washer safe to get that ravioli gunk off at the end of a heavy washing session. It cost me about 100 bucks but the return on investment is so worth it.
The Soaker 2
"The Soaker" yeah that's grade school stuff. We're on "The Soaker 2" now. You soaked your dishes in hot water. But the ice cream gunk is still on there. This will happen! And that's ok... if you don't care about clean dishes! Which I very much care about clean dishes and I expect you to as well if you're reading this. The Soaker 2 is about putting soap in the hot water before you let it soak. I don't know how this works but I imagine the hot water mixes with the soap and makes some kind of danger chemical that dish scum just hates. I wouldn't mess with it. I always use gloves for this one so I don't get gross dish soap all over my tender hands.
Pouring Out Drinks When You're Done With Them
This one seems self explanatory but I've met even veteran dish washers who don't know this one, so I'm sticking it in here. If you pour out your drinks when you are done with them, you won't have milk sitting next to your dish zone all the time, it will instead be in the drain where it is "out of sight out of mind." And for me, that's a good value.
Scraping The Food I Did Not Eat Into The Trash Can
This trick is much similar to the last one. "What about the kids in Africa," you ask? It's "a waste of food," you say. Well the kids in Africa will receive your food scraps through a "pipe line" the United States has installed (read: The US, NOT Europe) in every home kitchen sink and land fill. Your food will go to a good place! And it will not stink up the house in the mean time.